Hear What Others Had Say...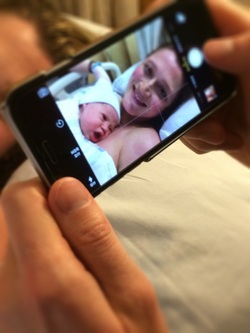 Shannon,
Thank you so much for being such an important part of our pregnancy & Clare's arrival. Your wisdom and presence are so appreciated and we can't thank you enough.

Alexa & Jeremy
---
Dear Shannon,
I want to thank you for not only all the wisdom & experience you gave to us, but for opening my husbands eyes to more "alternative" ideas about labor & birth. I have been trying to get him "on board" for a while now and hearing it from a professional, like yourself, has helped him realize how important it is.
Thank you so very much,
-Sarah & Josh



Dear Shannon,
Thank you so much for all that you have taught us in the past 6 weeks. We both feel much more prepared and calm about the whole labor/delivery process. We would definitely encourage anyone to take your classes and use you as a Doula! You've been wonderful! Best of luck with all the babies!
-Dan & Jaime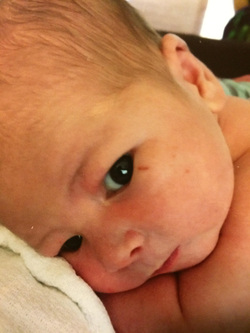 Shannon,
Thanks so much for all your support during our labor & birth! ALL of your suggestions & guidance during our experience allowed us to stick to the birth plan that we wanted. We couldn't have done that without you! Thank you!
Much love,
Lauren, Mike & Baby Landon
---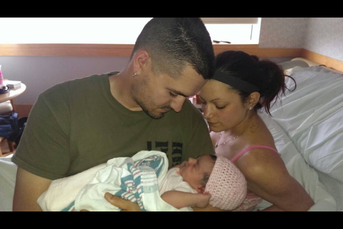 Shannon,
I just wanted to send you a message to let you know how grateful we are to have you in our lives. You are truly a special kind of person. Without you, Julianna's birth would have been a completely different experience. You gave me the confidence that I needed, to be a part of the support system Taylor needed, to bring our beautiful baby girl into this world. I know that staying at our birth, as late as you did, definitely impacted your trip for this morning, and I just want you to know that it meant more than I can express in a message. You are an inspiration to anyone who is lucky enough to have you be a part of their life. The passion you have for what you do is truly beautiful to watch. I just want to thank you for everything and I want you to know how much of an impact you make on the people around you. I hope that you continue to do what you do, because I know that there are a lot of other people out there you could be a huge benefit to. Thank you again, from the bottom of our hearts.

- Kyle, Taylor & Julianna
---
Baby Evelyn (with Shannon)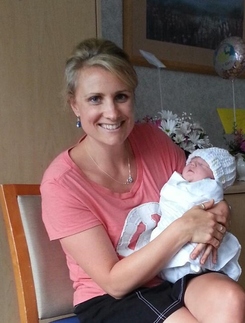 Dear Shannon,
We wanted to say thank you again for everything you did to help us during Evelyn's birth. Without your patience, support, and extensive knowledge, the labor process would have been so stressful. Instead, we were able to achieve the unmediated birth that we had been hoping for. You were an integral part of her birth story and we are so glad that you worked with us!
With love,
Bryan, Lindsay & Evelyn



---
Baby Elias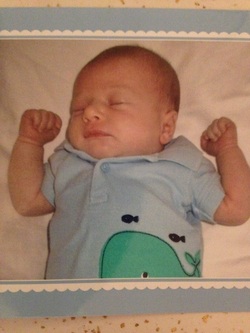 Dear Shannon,
Here is a small token of our great thanks for all you have done to make Elias' birth, and first month of life, as successful one. We honestly don't know what we would have done without the physical and emotional support of a devoted, praying Doula. You are a blessing to our family and, more importantly, radiantly glorifying God by being happily obedient to His calling for your life! Thank you for being you and for working alongside us. We love you and God Bless you!


- Todd, Polly Jacob & Elias


---
Baby Rebecca (with Shannon)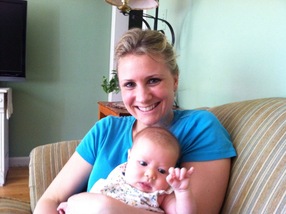 Dear Shannon,
The gift of your presence at Rebecca's birth was truly special. It was so amazing how God orchestrated the whole event so beautifully. Thank you for the numerous ways you cared for Steven and I through the birth process. Your presence, words, and touch were so calming and soothing. Thank you for contributing so much into our lives. You offered up your time, and skills and all of it was so powerfully spiritual. You are gifted and passionate in what you do. Your love and tenderness really shine through! Thank you also for all the love, texts and prayers you offered up to me leading up to the birth.

With love & gratefulness, Amy & Steven

---
Baby Chase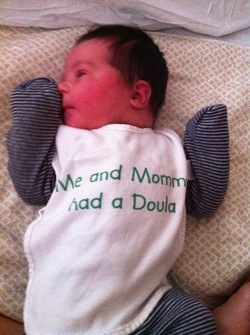 While Shannon wasn't present at the birth of our 3rd baby (we moved from CT to FL in July, but she was our Doula for our second child), a huge round of thanks to her for sending me copious details about getting labor started naturally (I was scheduled for an induction this week). Within a day of following her advice I had our beautiful 9.2 lb. baby boy with no medication - with another doula in FL at my side! A shout out to doulas everywhere!! You rock!!
-Carla & Steve
---
Baby Chloe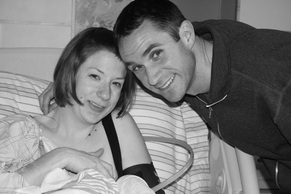 Dear Shannon,
Words just can't express how grateful we are that you came into our lives. I'm not sure that I can properly say "thank you" to you for everything that you did for me/us. You took a very scary & overwhelming situation and made me feel empowered & in control. You were comforting & supportive, knew just what I needed, even when I, myself, did not. You really took a lot of pressure off Mike, too! I'm so grateful to have had a completely different experience with this birth, than my last one, thanks to you. I am proud of what my body was able to do and I know that I could not have done it with out you. If/when we decide to have another baby I will ABSOLUTELY be calling you and I am recommending you to all my friends. Please wear this necklace as a token of my appreciation for helping me to "breathe" when my husband couldn't.
With eternal gratitude,
-Becky, Mike, Ella & Chloe



---
Baby Nathan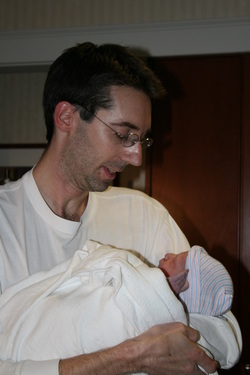 Dear Shannon,
Mike and I wanted to thank you again for all your assistance before, during, and after Nathan's birth. We are both so happy that we were able to have a VBAC. It is definitely one of our happiest successes! We are so glad to have you help us succeed. Thank you also for the super delicious coffee cake. It was perfect! Needless to say, it did not last long in our house. Please keep in touch.


-Vanessa, Mikes, Lily & Nathan
---
Charlotte & Baby Cousin, Lauren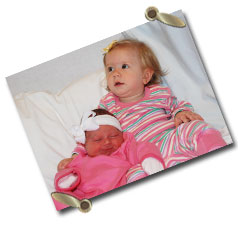 Thank for all you have done for Courtney and our family. Knowing you were there for her and Ryan brought me so much peace, it is hard to explain, but I truly knew that she was safe with you…both physically and emotionally. You have truly been instrumental in our lives…a true gift. Here is a picture of our little girls…the cousins that you helped bring into this world.

Much love, appreciation, & thanks,
-Kimberly & Rich



---
Baby Cooper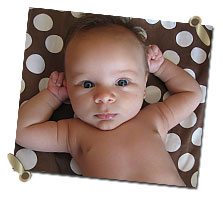 Dear Shannon,
I really cannot tell you how much we all appreciated having you with us for my labor & delivery. I know beyond a doubt that you were the reason I had the birth I wanted-and I could not have done it without you....really truly I would have not made it! Cooper is doing great-already circumcised and still going strong with the breastfeeding.
-XO Carla
---
Baby Anna (with Shannon)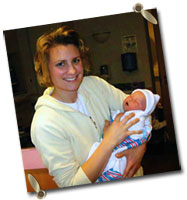 "I truly appreciate all the long hours you spent by my side directing me in position changes, breathing methods, and massaging me...Thank you for touching our lives in such a special way. I couldn't have asked for anyone nicer to be by my side in support."
-Alethea & Chris
---
Baby Nora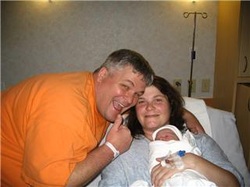 "Shannon, thank you for providing me with the 'ammo' and support in keeping both myself and the doctors on my goal of a VBAC. The literature and support you provided me was a huge help. Thank you for keeping me on track and helping me follow my dream."
-Deb, Chris & Baby Nora
---
Baby Garboni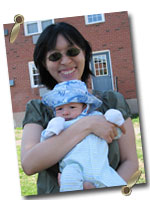 "Shannon was the only reason that I was able to follow as closely to my birthing plan as possible. When I felt that the hospital staff were strongly encouraging a c-section, Shannon provided me with alternatives that prevented it. She never left my side except to get me ice chips. Her caring for me extended well after delivery when I was at my wit's end with nursing difficulties. Without Shannon, I would have stopped breastfeeding after a week."
-Gabby C.
---
Baby Elizabeth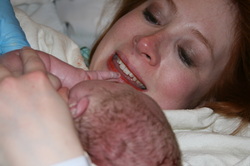 Dear Shannon,
Thank you so much for all of your help with the birth of Elizabeth. It was an amazing experience and we are so grateful to have had your care & knowledge throughout the process. This clearly is the job for you :) Thank you also for the wonderful meal, it was perfect! If you ever need further references do not hesitate to call upon us.
Our deepest thanks,
-Anne, Brian & Elizabeth
---
Baby Madelyn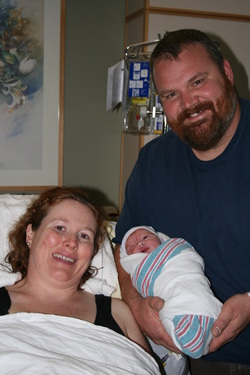 Shannon,
Thank you so much for your supportive words, helpful touch, knowledge and overall presence at Madelyn's birth. I'm so glad that you were able to be with us and be a part of it all. I will treasure the memory of it, forever!

Stacy, Mike, Crawford & Madelyn
---
Baby Phoebe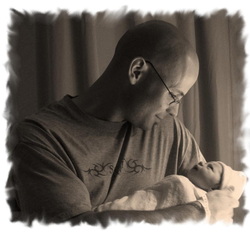 Shannon,You really made a huge difference! I had the birth of my dreams! Joe and I are eternally grateful for your help in bringing Phoebe into the world.
Much love,
- Melissa, Joe & Phoebe
---