Total Birth Coverage...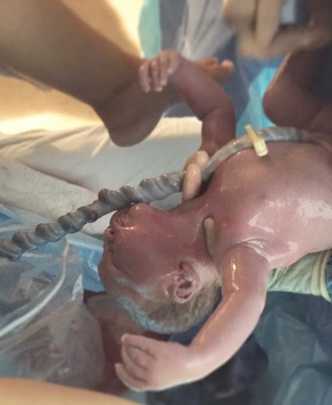 This unique relationship begins with a phone interview, followed by a personal consultation. Many people have different goals and beliefs regarding the birth experience. In order for me to best serve you and your partner, the free consultation is a vital step in your journey. I welcome you to call or email for detailed pricing.

I have assisted in:
-Medicated & unmediated births
-VBAC (vaginal birth after cesarean - I hold an 90% VBAC success rate)
-Water-birth
-Home-birth
-Cesareans
-Hypnobirthing
-Hypnobabies
-Postpartum Doula Services
-Pregnancy Loss/Bereavement Doula



My Professional Base Package:
Designed for couples working with Shannon for the first time
(All packages require a $200 deposit upon contract sign, with balance to be paid 1 month prior to birth)
-Unlimited 24hr contact support; phone,email, text
-1 prenatal in home visit (depending on when you book)
-1 Optional Flex visit (detailed description included in contract)
- Assistance with creating your birth wishes
-Uninterrupted labor support once at hospital
-Photos taken of labor/birth for you to keep
-Initiate immediate postpartum care 1-2 hours after birth (get snacks, help establish breastfeeding etc.)
-One in home postpartum visit (2-4 weeks after birth)
-Homemade baked goods & gift that I bring to postpartum visit
-Breastfeeding support (phone support and/or at postpartum visit)
-Lending library of books
-Emergency back-up Doula coverage: for the unexpected & uncommon occasion that I am not able to attend your birth. I use a network of trusted, certified and experienced Doulas to call upon, should the need arise.

___________________________________________________________________________ Additional Options...
Returning Clients Package:
Designed for Moms & Dads who have worked with Shannon before
-Free Consultation
-Unlimited phone/text/email support throughout pregnancy
-One in home prenatal visit
​-Uninterrupted Labor support at hospital
-Photos taken of labor/birth for you to keep
-One in home postpartum visit w/gift

Special Circumstances Package:
Designed for Moms & Dads who know that a cesarean section is a definite from the beginning and want to prepare for it with a Doula by their side.
-Free Consultation
-One initial in home prenatal visit
-Unlimited phone/text/email support throughout pregnancy
-Care in hospital; before, during & after birth of your baby
-Accompany you & your partner in the O.R.
-Photos taken of labor/birth for you to keep
-Remain with you for up to 3-4 hours after birth
-One in home postpartum visit and meal for the new family

Postpartum Doula Package: hourly rate (minimum 4 hours)
Assisting the family in their new role with...
-Running errands
-Help with breastfeeding
-Caring for baby (so Mom & Dad can rest)
-Newborn care
-Suggestions to soothe baby
-Light housework (starting meals, laundry, organizing)
-Making suggestions to improve comfort & recovery

Overnight Package: You may also want to consider having overnight help. During an overnight, I will care for the baby so you can get some much needed sleep. The baby can be brought to you for nursing (if you are breastfeeding) then the Doula will take care of the rest. Overnights are 12 hour shifts, generally from 6 pm to 6 am.




I will tailor my packages & services to accommodate your needs.

Need a great gift idea for a friend and Mom-to-be?
Give her the best gift ever- a Doula! Gift certificates available in any amount.
---