Some questions you might have...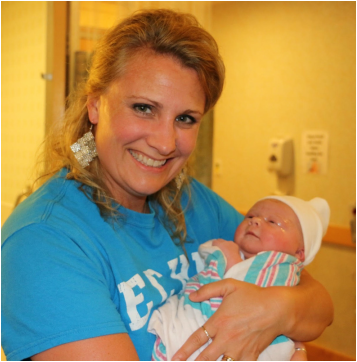 These are common questions I have been asked. Do not hesitate to call me or email with specific needs or concerns. Our personal consultation is another great opportunity to discuss your goals and answer more questions.
If you have any specific questions, I encourage you to email me directly, or call!
Q. What are the benefits to having a Doula at my birth?
A.
There are so many benefits. From shorter labors and less interventions, to reduced use/need for pain medication. Doulas are there to provide support in many areas of pregnancy & childbirth. We are your constant support, aside from your partner. We remain with you throughout your entire labor & birth. Having a Doula there, to stay by Mom's side, benefits everyone!
Q.
Is a Doula like a Midwife?A.
No, a Doula is a Doula. Midwives have the ability to catch babies, just as an OBGYN does. Doulas are professional support people - trained in many areas of childbirth. Doulas do not give vaginal exams, diagnose, or do any medical interventions on you. We are there to give physical, emotional & educational support from the minute you hire her to after you are home and enjoying your newborn.
Q. Are there any exercises that I can do while pregnant to help prepare my body for birth?
A.
Absolutely! Walking throughout pregnancy will not only benefit the Mom's health, but your baby's too! Practice squatting and lunging daily. This will help to get your body prepared for the marathon of labor. Doing Kegels every day will help to maintain your muscle tone as well. If you can take Yoga at least, once a week in the last 10 weeks of your pregnancy, that too will help with the endurance of labor. Any position that gets you leaning forward will help the baby get into optimal position for birth. Leaning forward can include: hands & knees, leaning over a ball, or back of chair. Correct posture daily will increase the chances of your baby getting into an optimal fetal position, as well! Eating a well balanced diet, and as your due date nears, upping your protein and carbohydrate intake will help your body prepare for the endurance of labor. Daily exercise and relaxation techniques will all assist in your labor/birth process. Visualizing your birth experience going well, as it approaches, will also help condition your mind and prepare your body.
Q. Is a Doula there to replace the Dad/Partner?
A.
No.
Doulas are there to help the Mom and her partner have an active role in their birth process. They are there to support your birth choices and facilitate your wishes. The pregnant woman, partner and Doula work as a team. Sometimes Dad's need a break. Whether it be to step out to get a bite to eat, make a phone call, or to just walk around and get some fresh air. It can be an anxious time for the partner and knowing that someone is there, to attend to Mom, helps to ease the partner's stress. A Doula can guide the partners through the experience of birth, by showing them how to help the laboring mother in a hands on way. Imagine you are hiking Mt. Everest. You have prepared for the hike; you ate well, trained well, got in shape, mapped out the course, etc. Now it's time to climb. You hire your Sherpa for the trek. You know you understand the process, but are unsure of the land. You haven't been to this land before, but you know that the journey ahead is long & tiring, as well as rewarding when you finally get to the top. The Sherpa guides you, directs you, motivates you....to keep going, even when you're doubtful. Doulas are Sherpas for birth! With a positive presence, knowledge of the process, and expert experience, Doulas can help reassure both Mom & Dad about the many, scary, (but normal), things that can happen during labor & birth.
​
Q. What hospitals will you go to?A.
I have worked at Manchester Hospital, Hartford Hospital, Middlesex Hospital, St.Francis Hospital, Holyoke Medical Center, St.Mary's (Waterbury), Bristol Hospital, TOCC (The Hospital of Central CT),
​St. Vincent's Worcester MA. I am also willing to go to most other CT hospitals (depending on distance).
Price will reflect location.
Q.
Do you have a back-up Doula?
A. Yes. I have many back-up Doula's that I network with on a constant basis. If I were to secure a back up Doula for your birth, you can trust that she will echo all that I offer and do for you and your partner.

Q. How many births do you take per month?
A. I take no more than 4 births a month. On average, there are about 2-3 births each month. I am blessed that I am able to work from home so that allows me to leave at the drop of a call, should my client need me. I do my best to space out my clients and allow for each one to have individualized care by me. Please call me for availability. I fill my calendar very quickly!
Q. Will my medical Insurance cover the cost of a Doula?
A.
Currently, some health insurance companies are looking into covering the cost of a Doula. Here, in the state of CT, Blue Cross and Connecticare are offering some kind of coverage based on what plan you have. I encourage you to inquire with your health insurance company. The more you inquire, the more they look into what a Doula is and does! Call them! If you have and FSA or HSA, some plans are reimbursing the cost of Doulas. I can provide receipts upon request for reimbursement from FSA's.
Q. What training or certification do you have?A.
I started attending many births in 2004. I fell in love with this work so I started the long process of being trained as a birth Doula and got officially certified. I certified with ALACE (now called; toLabor) and have been an active and busy Doula for almost 13 years. I chose that organization based on the sole fact that they train in the midwifery school of thought.
Believing that a women's body is meant to have a baby and that having trust in your body is just as important as taking care of yourself. Trusting in birth and in the body was a strong value that I came away with in this education process.
I have also trained with DONA (Doulas of North America) and several other certifying organizations to enhance my knowledge and expertise.
With certification under my belt I then proceeded to further my education and become a Certified Childbirth Educator. In 2010 I got certified as a CBE with Aviva College and started teaching childbirth classes on my own. I am currently in my 5th year of teaching, and just recently received certification as a Childbirth Educator with
Childbirth Professionals International.
I am currently working on a certification with
StillBirthday
, and plan to achieve certification as a Bereavement Support Certified Doula. Each year I continue to further my education with workshops & training sessions on topics such as;
rebozo, belly dancing in labor, spinning babies, herbs & essential oils in pregnancy, Doulas & nurses working collaboratively together and many, many more.
I am constantly learning, educating & strengthening my skills as a Doula and learning more each day in the process.
Q. How will you help a pregnant woman through her pregnancy, labor and birth process?
A.
Throughout the pregnancy I will maintain contact with the Mom every month. Once birth draws near, I will be contacting her more frequently. Then, once we enter the "on call" period, which is two weeks before, up to two weeks after your due date, we will remain in contact a couple of times a week. Once Mom is in labor, there are a variety of position changes, breathing patterns, massages, acupressure, and visual techniques that I will offer you. All of these components together, will help facilitate the birth outcome as being a natural process. Most importantly, having that "constant" person there, with you and your partner, will help to make you feel more active, safe and pleased in your birth experience.
Q. Why did you become a Doula?
A.
It was 1987 and I distinctly remember being on a field trip as an 8th grader at a local hospital with my class. We were touring the whole hospital that day for "career day." When we arrived at the maternity wing of that hospital, I remember feeling like I could have spent the entire day there! Just knowing that there were women, REAL WOMEN, giving birth beyond those doors, intrigued me beyond belief! I knew in that moment that pregnancy & birth fascinated me! After helping my sister with the birth of her child in 2004, I knew that I had found my calling! I pursued certification as a Doula and it only got better from there! I then decided to add to my profession, and was certified as a Childbirth Educator in 2010, as well. I myself, LOVED being pregnant, and I love being a Mother even more! I have a passion for helping people, and I am confident that I can contribute to your birth process. Pregnancy and birth are amazing feats that a woman's body are built for, and I love helping each woman achieve her birth goals. I have truly found my gift in being a Doula, and I welcome you to my passion!
Here are some wonderful resources for you!
My picks for a great read!
I highly recommend reading these books while pregnant or prior to getting pregnant. They offer a wonderful assortment of choices, options and information for an expectant couple. Throughout your pregnancy, I will gladly loan you any of the books listed below and many more that are not listed. Just ask!
The Birth Partner
by Penny Simkin
Ina May's Guide to Childbirth
by Ina May Gaskin
The VBAC Companion
by Diana Korte
The Thinking Woman's Guide to a Better Birth
by Henci Goer
The Nursing Mother's Companion
by Kathleen Huggins
Pregnancy, Childbirth, and the Newborn - The Complete Guide
by Simkin, Whalley, Keppler
Born In The USA
by Marsden Wagner, M.D., M.S.
Pushed
by Jennifer Block
Spiritual Midwifery
by Ina May Gaskin
The Womanly Art of Breastfeeding
Gwen Gotsch & Judy Torqus
Visit the following websites for ever changing, current information!
http://doulamatch.net/
ALACE
(to Labor)
International Birth and Wellness Project
Association of Labor Assistants and Childbirth Educators, member since 2006
Doula World
Spinning Babies
Easier childbirth through fetal positioning.
VBAC
A woman-centered, evidence-based resource.
ICAN-ONLINE
International Cesarean Awareness Network
Epidural Information
Lamaze
Lamaze promotes a natural, healthy and safe approach to pregnancy, childbirth and early parenting.
KellyMom: Breastfeeding and Parenting
---