A Doula is like a trail guide, familiar with the path, she keeps you hiking through the hard parts, knowing the view at the end is incredible...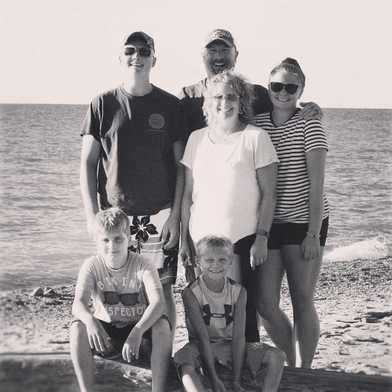 Hello Mom & Dad-To-Be And Welcome! I'm so thrilled that you found me! This is such an exciting time for you and your family. Preparing for the birth of your baby is so important, and hiring a Doula is the first step of many! I invite you to my passion!
As a pregnant & laboring woman, you will receive uninterrupted physical & emotional support.
I will help you navigate as you make many informed choices in this journey.
You will feel secure in your birth with me. You will feel loved in your birth with me. You will feel valued in your birth with me. This is your birth, your body & your baby. My priority is that you know what your choices are and that you feel seen & heard in the process. You will have my support in the uncertainty, in the unknown, and in the joy of it all!
A little bit about me...I believe that getting to know each other is the #1 way to ensure an awesome relationship with your Doula and I would love to tell you a little bit about me! Here are a few things you should know...
-I fell in love with all things
birthy
when I was in 8th grade (that was a looong time ago!)
-I LOVE empowering a woman in labor!
-Equally, I love empowering the partner in the birth journey
-I became a Birth Doula in 2004 & have been a certified Doula for 13 years
-To date; I have attended over 282 births
-I became certified as a Childbirth Educator in 2010
-I teach Childbirth classes at a local hospital (I would love for you to join my classes!)
- VBACs are my passion! (vaginal birth after cesarean- I hold a 90% VBAC success rate)
-I have been married to my fabulous husband since 1997
-I have 4 beautiful children, 3 boys & 1 girl; 18, 17, 14, 11 (my family pictured above!)
-I have a 3 year old German Shepherd named, Mya, (my 5th kid!)
-I love to take pictures at the births I attend
-I strive to constantly continue my education by attending lots of workshops!
-I love to travel with my family & friends
-I love to bake and experiment with canning in the kitchen
-I have a HUGE family that loves & supports what I do!
-I taught myself how to knit and that has become my new hobby!
So now that you've learned a little bit about me, I invite you to explore my website and learn how I can help enhance
your birth experience...
​
Won"Best Doula" In the CTNOW Best of Hartford Readers Poll under the "Midwifery" Category!
Click to read
​
Follow Me On Facebook!
Go to my
getabirthdoula Facebook page
for the latest news, recalls, evidenced based information on all things pregnancy, childbirth and more!
Shannon Kent CD, CBE
toLabor Certified Labor Doula
DONA Trained Labor Doula
Childbirth Professionals International - Certified Childbirth Educator CCE
Member of the CT Perinatal Association
Empty Arms Trained Bereavement Doula
Spinningbabies Trained
860-508-5491 ~ sekdoula6@gmail.com
---